SpiroChem is committed to innovation and to accelerating your projects. Our team of chemists have been collaborating with the DEL community to give access to uncharted chemical space through novel multifunctionnalized scaffolds and original capping agents.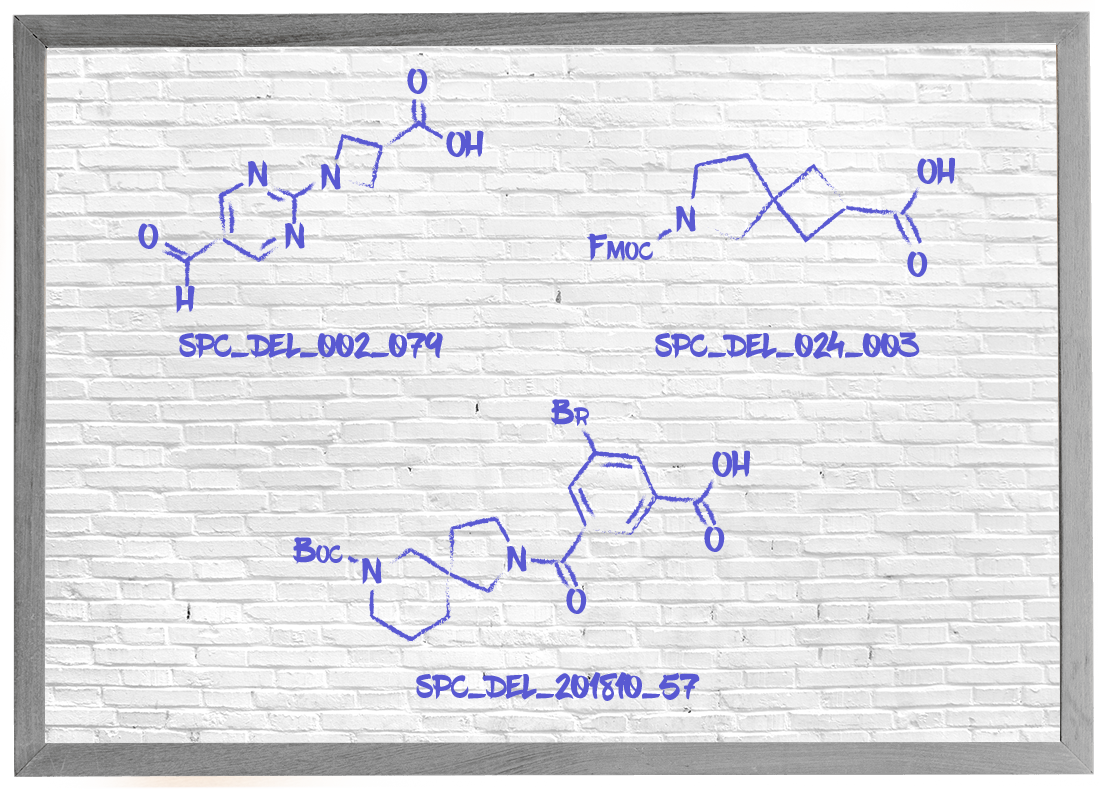 At SpiroChem, we design and prepare novel scaffolds with a particular attention to:
Diversity
Chemical space coverage
3D shape
Conformational restriction
Sp3-character
Number of exit vectors (3 to 4)
Protecting groups (DEL compatible, orthogonality)
More than 400 molecules with diverse exit vector and functionalities are available.
We will be happy to support your projects.
For more information, please contact Laurence Jung at laurence.jung@spirochem.com.