Small molecule tool compounds have enabled significative insights in life science research. These chemicals are crucial to ask mechanistic and phenotypic questions about molecular targets in biochemical, cell-based or animal studies.
At SpiroChem, we support biologists by giving fast access to tool compounds. Thanks to our multiskilled team, we have the expertise in preparing tool compounds related to heterocyclic derivatives, natural compounds, macrocycles, carbohydrates and nucleosides/tides.
Chemical labeling strategies also play a crucial role in biology. The covalent attachment of different molecules including
biotin
fluorophores
cold-labeling (2H and 14C)
At SpiroChem, we routinely prepare such derivatives using different spacers and anchoring motifs.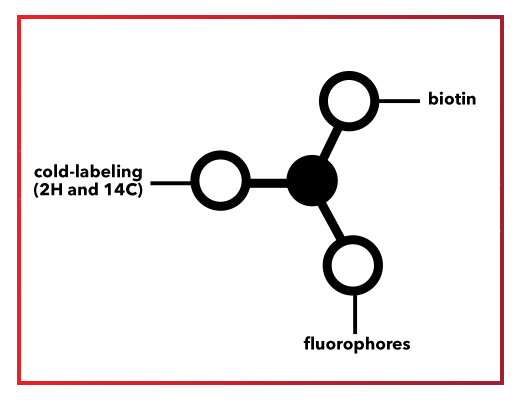 You need tool compounds or labeled compounds for your project?
Please contact us at laurence.jung@spirochem.com, we will be happy to support you.